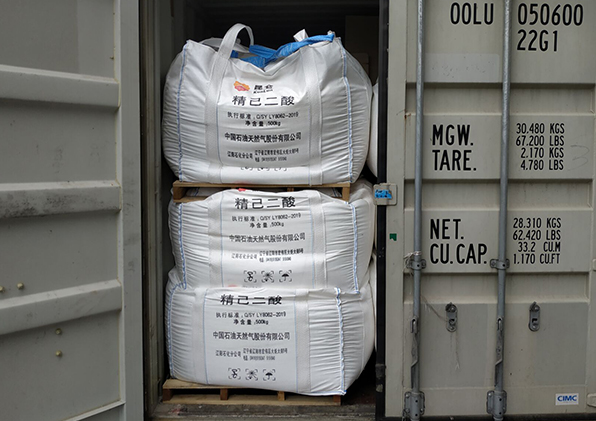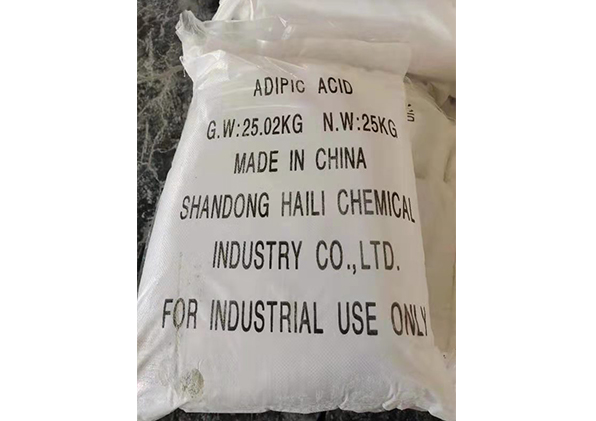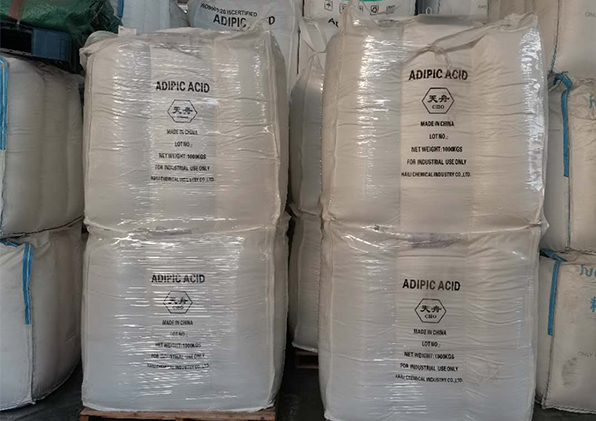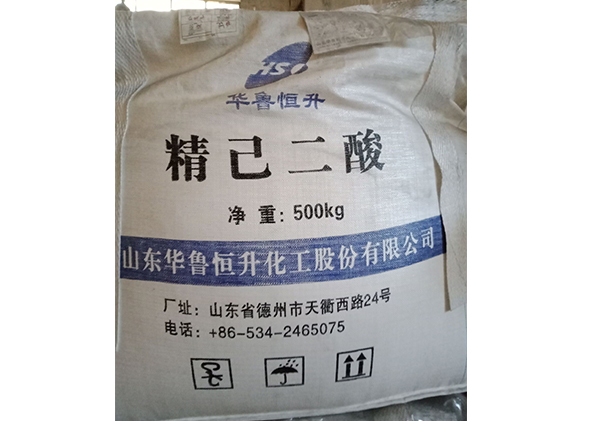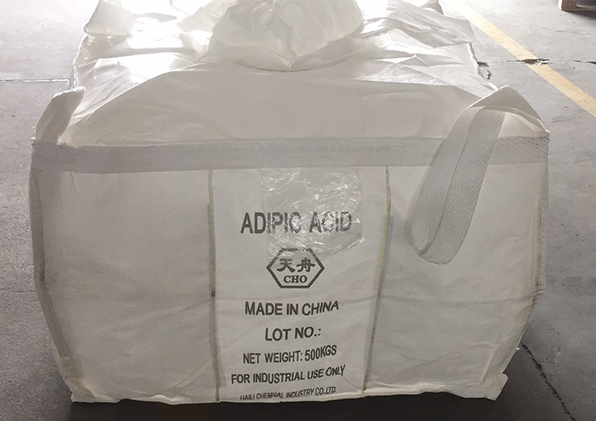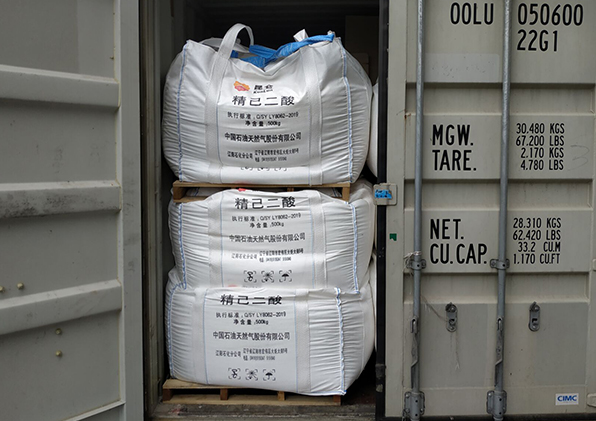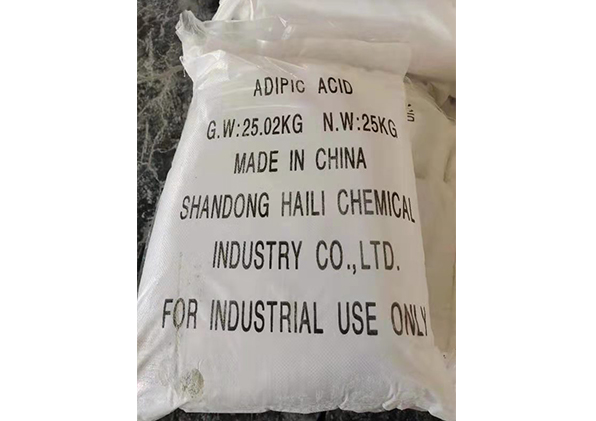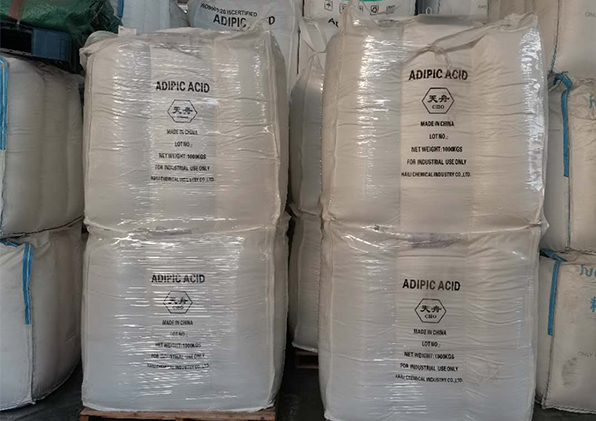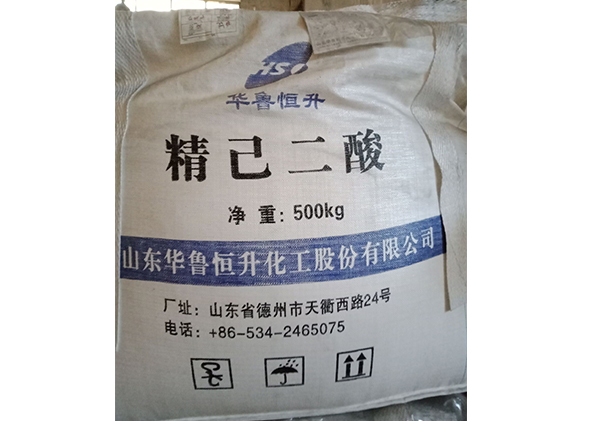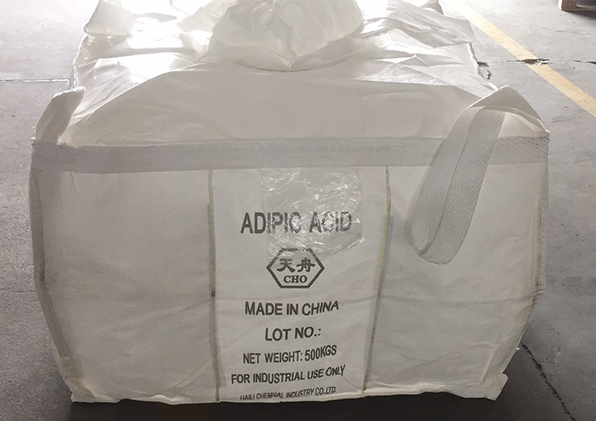 Adipic Acid (AA)
Adipic acid, also known as fatty acid, is an important organic diacid with the molecular formula C6H10O4. HS code for Adipic Acid is 29171200. Widely used in applications of sole raw liquor, PU coating, TPU, nylon 66, plasticizer, adhesives, and so on.
Features of Adipic Acid (AA)
Adipic acid is a general chemical. It's a white powder. It has the smell of burning bones. It is easily soluble in most organic solvents such as alcohol and ether.
Specification of Adipic Acid (AA)
| | |
| --- | --- |
| Adipic Acid Cas No. | 124-04-9 |
| Density At | 1.36 g/cm³ |
| Formula | C6H10O4 |
| IUPAC NAME | fatty acid |
| Boiling Point | 330.5℃ |
| Melting Point | 152℃ |
Storage and Delivery of Adipic Acid
For the package, AA is available in 25kg/bag, 500kg/bag and 1000kg/bag.
Applications of Adipic Acid (AA)
FAQs of Adipic Acid (AA)
Q. What happens when adipic acid is heated?
A.
There are two kinds: 1. HOOC-(CH2)4-COOH first removes a water molecule to form hexanedioic anhydride: C6H10O4==heating==C6H8O3+H2O. 2. Further heating decomposition to cyclopentanone, carbon dioxide, water: C6H10O4==heating==C5H8O+CO2+H2O
Q. What is the use of adipic acid?
A.
The material has a protein-like structure and can be further processed into fibers, so 90% of it is used for nylon production. Adipic acid can also be used as a plasticizer and lubricant.
Q. How adipic acid is formed?
A.
It is said that an authoritative report says that adipic acid can be produced by oxidizing cyclohexane.
Q. Does adipic acid dissolve in water?
A.
Solubility of adipic acid: slightly soluble in water, slightly soluble in ether, soluble in ethanol.

Contact Us for More Information about Douwin Chemicals
Get in Touch
Email us with any questions or inquiries or use our contact data. We would be happy to answer your questions.
Related Organic Chemcial Compounds