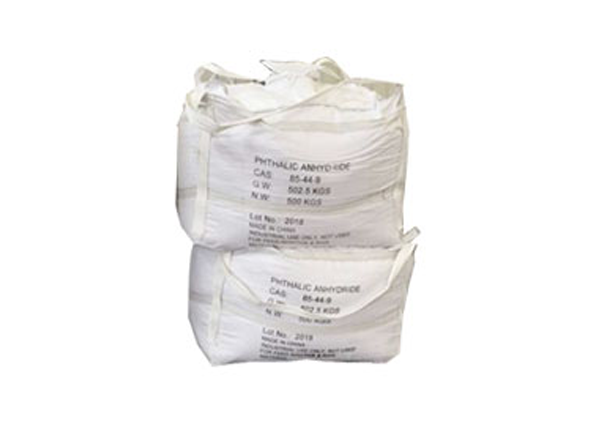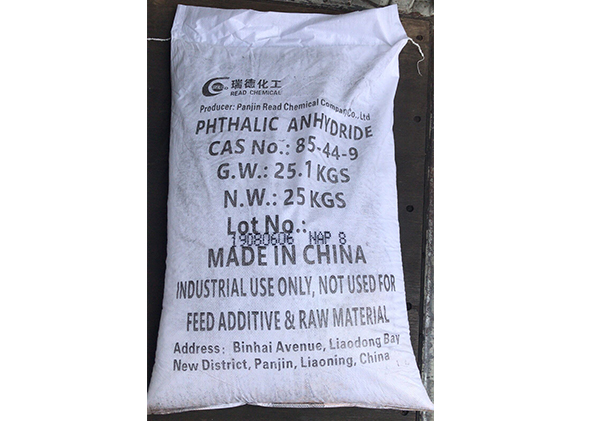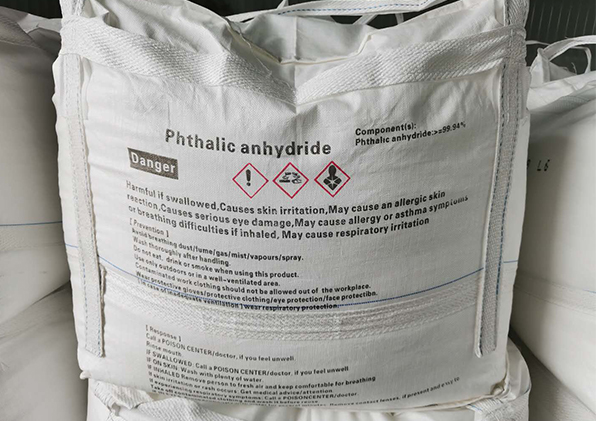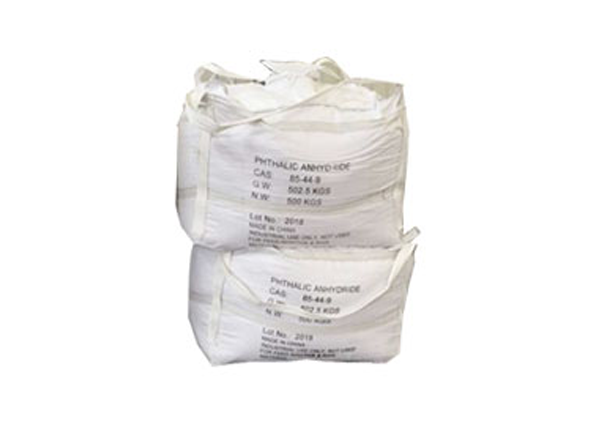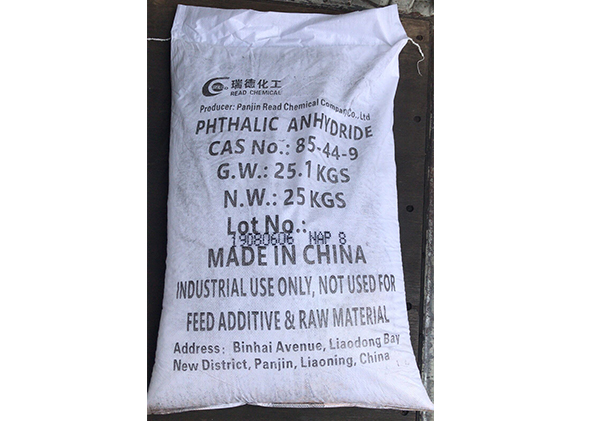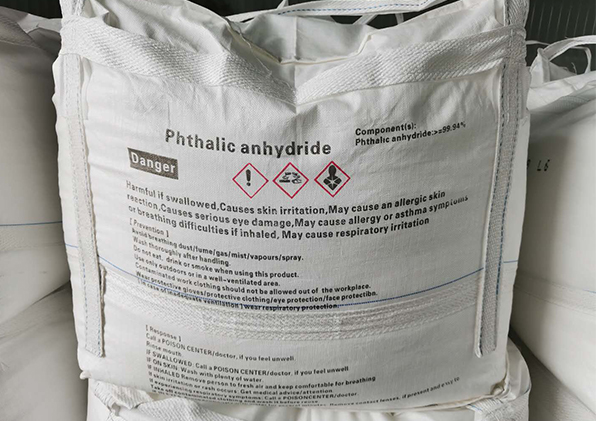 Phthalic Anhydride (PA)
Phthalic anhydride is an organic compound, C8H4O3, which is a circular anhydride formed by the dehydration of phthalic acid molecules. Phthalic anhydride is a white solid, it is an important raw material in the chemical industry, especially used in plasticizer manufacture. HS code for PA is 2917350000.
Features of Phthalic Anhydride (PA)
Hypotoxic

The danger of combustion in case of high heat, open flame, or contact with an oxidizer

The eighth category of dangerous goods

Specifications of Phthalic Anhydride (PA)
| | |
| --- | --- |
| Phthalic Anhydride Cas No. | 85-44-9 |
| Density At | 1.53 g/cm³ |
| Formula | C8H4O3 |
| Boiling Point | 284℃ |
| Melting Point | 130.8℃ |
Storage and Delivery of Phthalic Anhydride (PA)
For the package, PA is available in 25kg/bag, 500kg/bag.
Applications of Phthalic Anhydride (PA)
FAQs of Phthalic Anhydride (PA)
Q. What is phthalic anhydride used for?
A.
It is widely used in the production of plasticizers and pigments. It can also be used as a scorch retarder, light stabilizer and heat stabilizer.
Q. Is phthalic anhydride dangerous?
A.
If exposed to phthalic anhydride, it may cause acute irritation to personnel, including irritation to eyes, respiratory tract and skin, but no permanent damage has been observed.

Contact Us for More Information about Douwin Chemicals
Get in Touch
Email us with any questions or inquiries or use our contact data. We would be happy to answer your questions.
Related Organic Chemcial Compounds