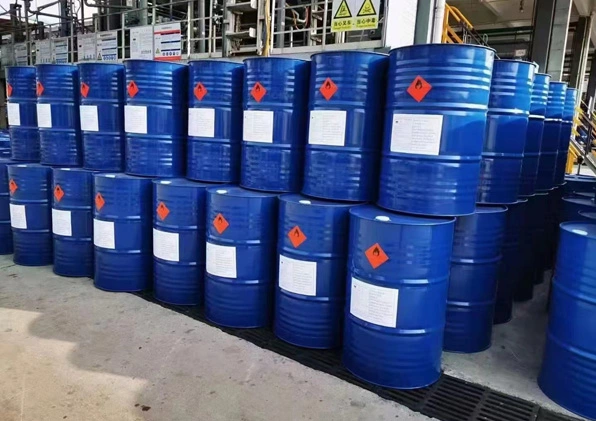 Cyclohexanone (CYC)
Cyclohexanone is the organic compound with the formula (CH2)5CO.HS CODE for is Cyclohexanone 2914220000 The molecule consists of six‐carbon cyclic molecule with a ketone functional group. This colorless oil has an odor reminiscent of peardrop sweets as well as acetone. Over time, samples assume a yellow color due to oxidation.
Features of Cyclohexanone (CYC)
Cyclohexanone is slightly soluble in water(5‐10 g/100 mL), but miscible with common organic solvents. Billions of kilograms are produced annually, mainly as a precursor to nylon.
Specification of Cyclohexanone (CYC)
CAS #
EC Number
Hill Formula
Chemical Formula
Molar Mass
108-94-1
203-631-1
C₆H₁₀O
(CH2) 5CO
98.15 g/mol
Description
Synonyms
Pimelic ketone
Product Information
CAS number
108-94-1
EC index number
606-010-00-7
EC number
203-631-1
Hill Formula
C₆H₁₀O
Chemical formula
(CH2) 5CO
Molar Mass
98.15 g/mol
HS Code
2914 22 00
Physicochemical Information
Boiling point
155 °C (1013 hPa)
Density
(d 20 °C/ 4 °C)
0.946 - 0.948
Explosion limit
1.1 %(V)
Flash point
43 °C
Ignition temperature
430 °C
Melting Point
-31 °C
pH value
7 (70 g/l, H₂O, 20 °C)
Vapor pressure
4.5 hPa (20 °C)
Solubility
90 g/l
Storage and Delivery of Cyclohexanone (CYC)
For the package, Cyclohexanone is available in drum. The drum contains 190kg, and the container load for 20FCL is 15.2tons, and the container load for 40FCL is 24.32tons with pallets and 25.08tons without pallets.
Applications of Cyclohexanone (CYC)

Contact Us for More Information about Douwin Chemicals
Get in Touch
Email us with any questions or inquiries or use our contact data. We would be happy to answer your questions.
Related Organic Chemcial Compounds